12/23/2022. 11:55
MOL Bubi's new year: enhanced services and new fees
Budapest, 23 December 2022. – Fees of the MOL Bubi public bike system will be modified from 19 January. Simultaneously, the service will be developed, as well, as new docking stations along with hundreds of brand new bikes may be put into service next year, meaning that the number of bikes will be doubled since the relaunch of the system in May last year.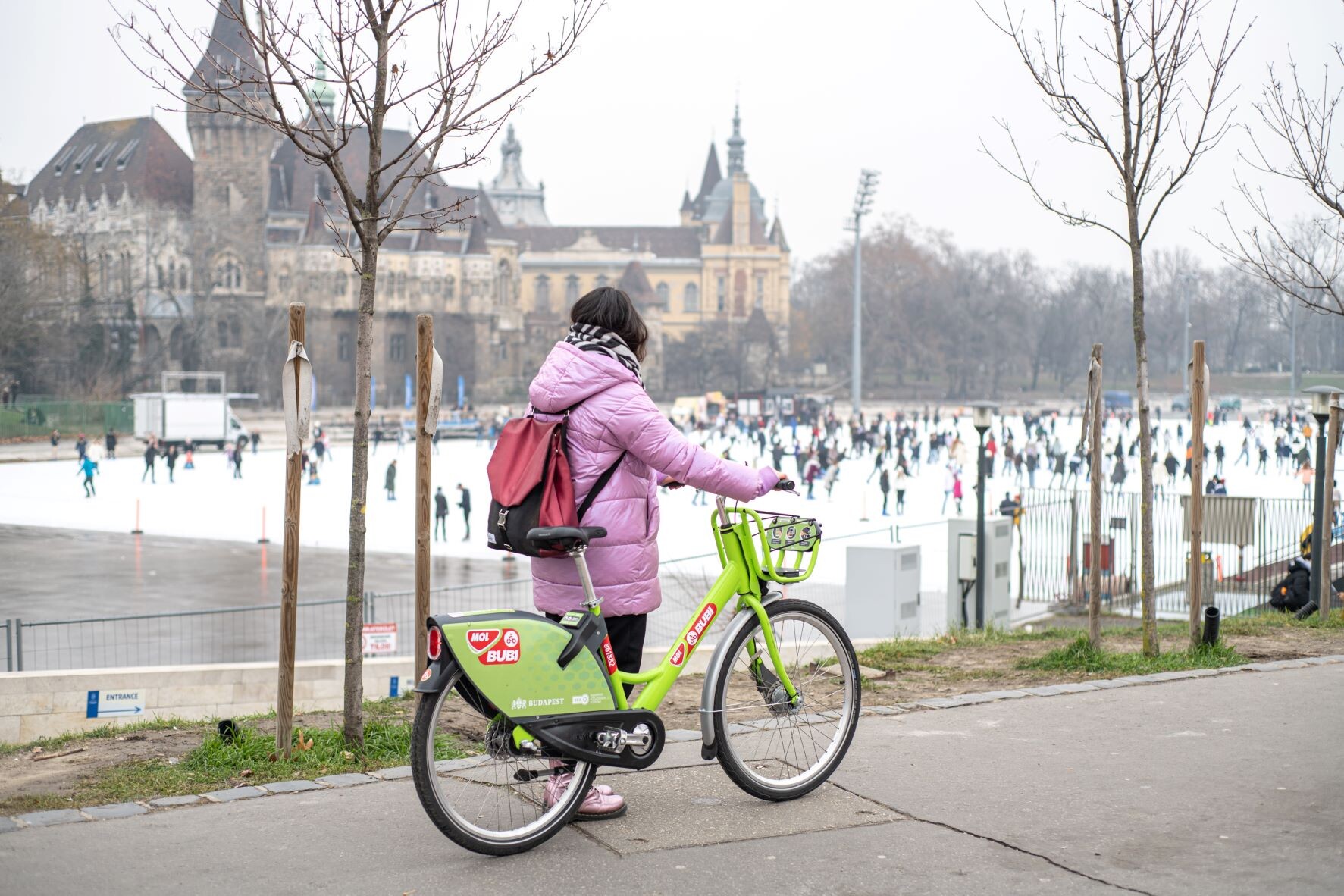 In the beginning of 2023, the service area of the MOL Bubi public bike system will be enhanced with hundreds of bikes, in accordance with which, the system's usage fee will be modified. The fee of the monthly pass will be HUF 1,000, the fee of the annual pass will be HUF 8,500, while the minute-based fee will be HUF 40 from January, 2023 and the free bike use period of 30 minutes remains unchanged.
The bike fleet has been significantly expanded since its relaunch in 2021 and the service area of the public bike system has been dynamically enhanced. The service has broken all records and is still highly popular. The enhanced service entails higher maintenance and operation costs. Increase in the revenues enables that even more docking stations and state-of the art bikes will be available to users.
Public bikes will continue to be disposable with competitive and attractive conditions: compared to the tariffs applicable before the relaunch of the system in 2021, in exchange of still significantly lower tariffs, pass can be purchased for a month for a total of HUF 1,000. For this price, MOL Bubi can be used practically without restriction, as users pick up bikes in 98% for a period shorter than 30 minutes, hence they are not obliged to pay fees for such a short period of time.
2022 is the year of the MOL Bubi service enhancement
Aim of BKK Centre for Budapest Transport is to make the service available to the most possible users, to meet the needs of residents of the Hungarian capital, thus the company has continued to enhance the public bike system in the recent period. This year, a total of 500 brand new bikes have been put into operation, last time in the beginning of October whenthe bike fleet was expanded with 200 brand new bikes. These days, a total of 2,060 public bikes are available to customers.
Apart from the number of bikes, the service area is continuously enhanced: currently, there are 178 docking stations in operation where passengers can pick up and return the MOL Bubi bikes. As planned by BKK, this number may be further increased next year. Recently, 4 brand new docking stations have opened in Terézváros, and also two new docking stations await users at the renovated Blaha Lujza tér.
Thanks to the user-friendly app, easy registration and better bikes, the public bike system has broken records since its relaunch in May last year and reached the four million passenger number in the middle of November this year.