06/20/2023. 11:23
The pilot period of Budapest Pay&Go launched
Budapest, 20 June 2023 – Such a digital solution was launched today in Budapest's public transport system, making public transport services for BKK's customers easier, that has not been applied in Hungary. The pilot period of Budapest Pay&Go has launched, with the cooperation of BKK, Mastercard, Monet+ and K&H. Due to the new digital service, tickets can be purchased and validated onboard the Airport Shuttle Bus 100E, by simply tapping bankcards on the validator.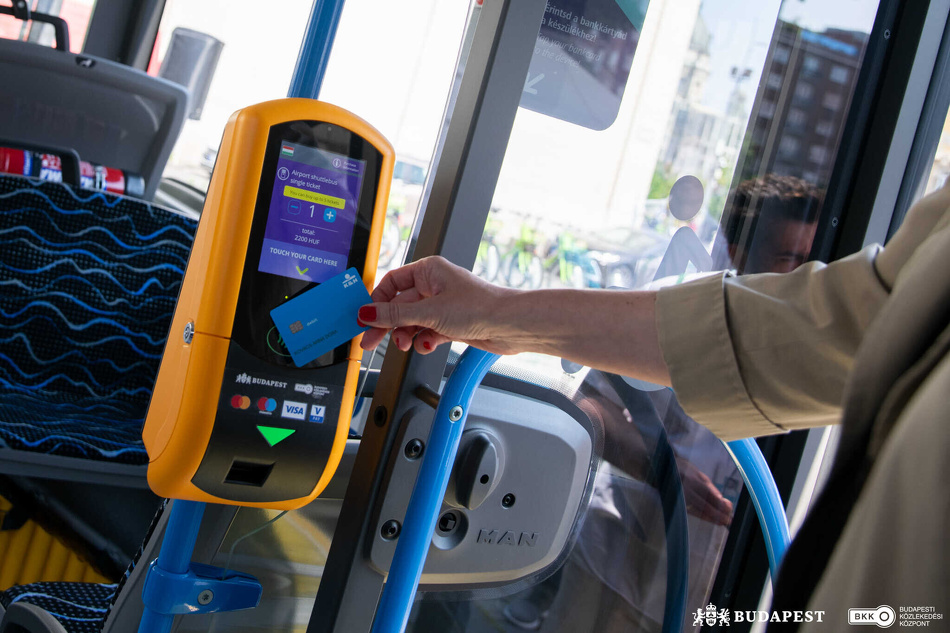 BKK Centre for Budapest Transport has taken a newer step in the field of digitalisation. Jointly with Mastercard, Monet+ and K&H, BKK launched the pilot period of such a technical solution from 20 June 2023, which makes the use of public transport services even faster and more simple. BKK's goal is to gain experience on such a technology that has been unknown in Hungary but is often used in the international market.
The Budapest Pay&Go service was presented by the cooperating partners onboard an Airport Shuttle Bus 100E displayed in the City Hall Park. Gábor Kerpel-Fronius, Deputy Mayor of Budapest for Smart Cities and Participatory Government, dr. Katalin Walter, BKK's CEO, Andrea Király, Head of Retail Banking Division at K&H and Tibor Berkes, Director of Product and New Payment Solutions at Mastercard jointly demonstrated the use of the new service along with its advantages.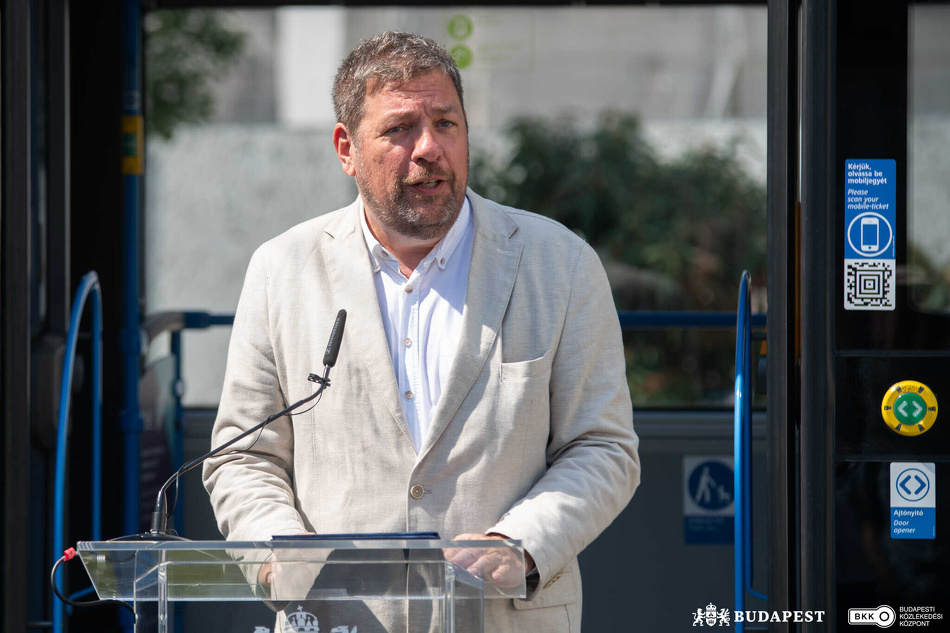 On the press conference, Gábor Kerpel-Fronius, Deputy Mayor of Budapest declared that Budapest's authorities take aim at realising such an innovative, open urban governance, in the framework of which, cooperation is continuous between the civil sphere and business stakeholders: "Part of the open urban governance is to experiment with newer solutions on a continuous basis - as during the pilot periods it can turn out how a new solution works in practice before we are committed to a wide-scale development – and we are able to fine-tune our solutions before we actually phase them into the system. We consider it key." – declared the Deputy Mayor of Budapest.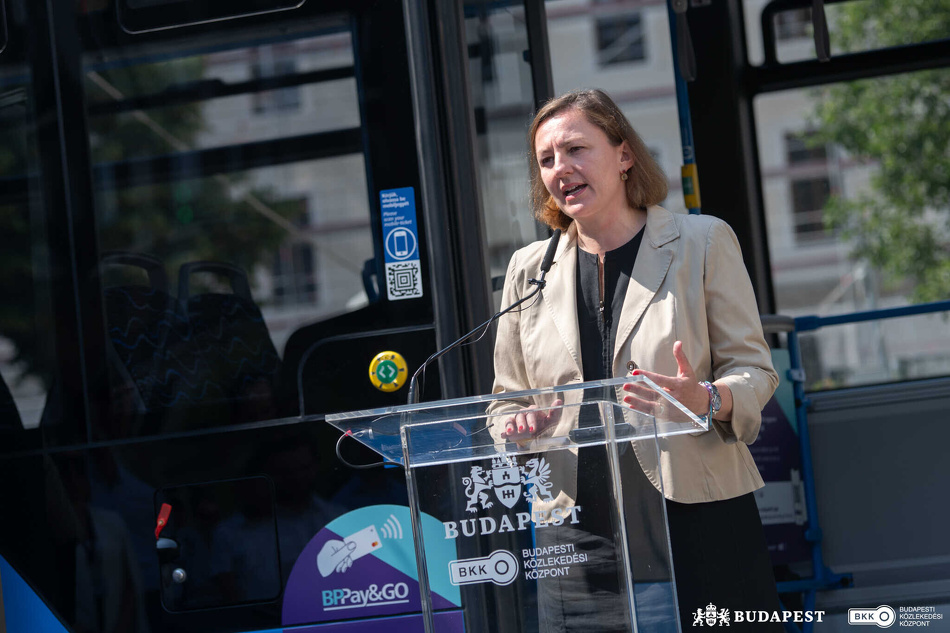 As dr. Katalin Walter, CEO of BKK put it, BKK is committed to taking newer and newer steps in the field of digital developments, making public transport services more simple, attractive and competitive. Among others, part of this customer-driven vision is the launch of the BudapestGO app, the time-based digital tickets, modernisation of the TVM network and even the use of the digital devices and solutions helping the work of ticket inspectors. Also this test launched jointly with Mastercard and K&H is part of this process of digitalisation, added the CEO.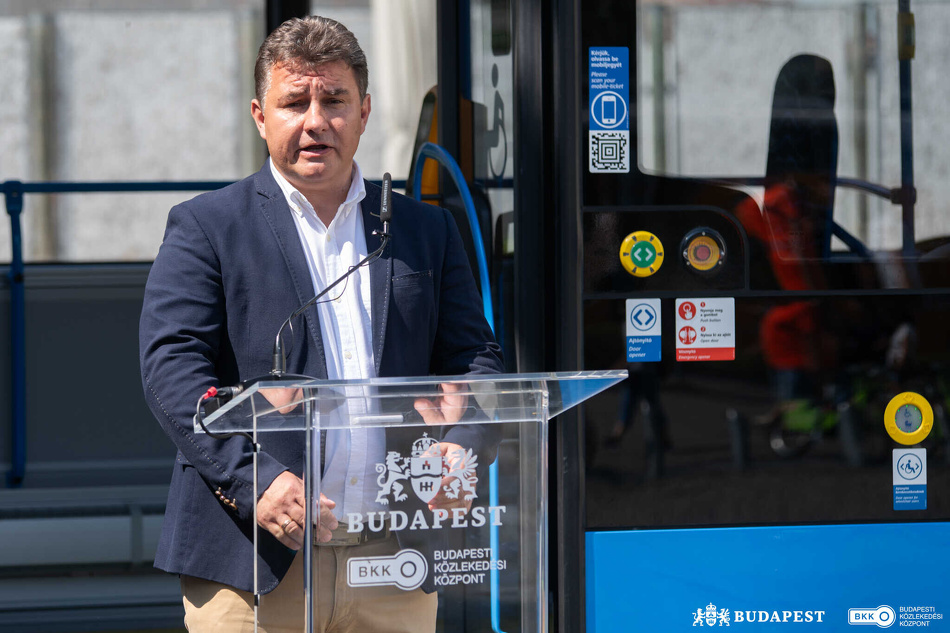 "We are proud that Mastercard could be BKK's partner in such a key public transport development", declared Tibor Berkes on the press conference. The director of Mastercard added: "Passengers in Europe and worldwide alike are able to travel already more simply, in possession of their contactless bankcard or mobile wallet or a wearable device suitable for payment. Based on our global experience, this innovation has resulted everywhere in higher customer experience and satisfaction. We are quite sure that Budapest will not be an exemption, either and there will be possibilities to introduce this technology on an increasing number of lines."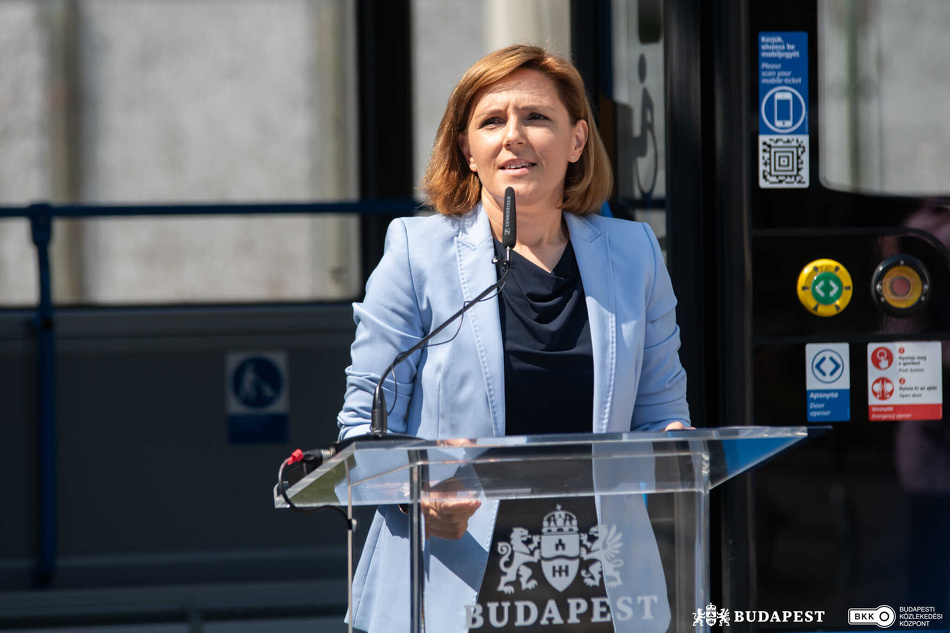 These days we have the chance to purchase anything anytime and anywhere by bankcard, even if our bankcard is in our wallet or in our mobile. Why that could not be the case for even bus tickets? To or from Liszt Ferenc International Airport? This is the reason why we enable the acceptance of bankcards on the Airport shuttle bus 100E service, making the life of Hungarians leaving the country and foreigners arriving in Hungary easier", said Andrea Király, Head of Retail Banking Division at K&H.
To purchase and validate tickets onboard the Airport Shuttle Bus 100E service, BKK's customers require to have only a contactless physical or digital bankcard.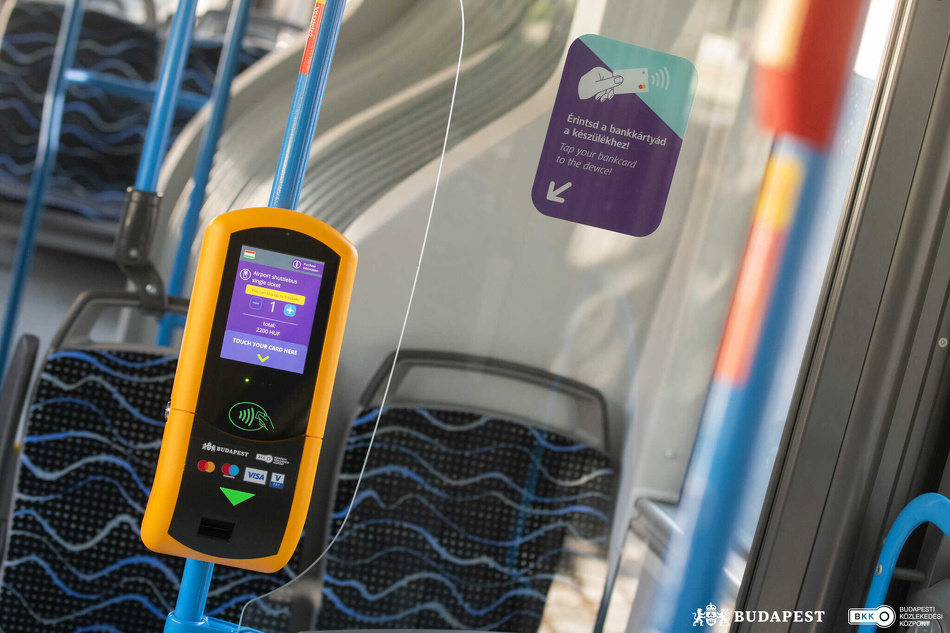 How does Budapest Pay&Go work and in what aspects is it different?
Due to the new technology, BKK's customers have the chance to purchase a ticket for the Airport Shuttle Bus 100E without prior registration with the help of their bankcard, smart phone or smart watch. Passengers are not required, either to make a registration in an app or on other online interface and they are not required to hold a paper-based ticket until the end of their trip. They only need to use their bankcard or smart device at the validators to be found onboard the vehicle.
Budapest Pay&Go is not to be mixed with those bankcard-based ticket purchase solutions that are already applied by local and national transport companies. This digital service is way more than a conventional purchase by bankcards. As, altogether with the transaction, the tickets are validated, too and customers' bankcards will be suitable for verifying their travel entitlement during a probable subsequent inspection-related procedure. Hence, neither a paper-based, nor an online ticket is required.
BKK's aim is to realise that its customers could make their purchase and validation more simply and quickly and to make environment-friendly public transport popular with a new, paperless, digital solution, following BudapestGo - this new pilot project provides a great ground to gain experience. BKK plans that this pilot will be introduced later on for metroline M1.
BKK Centre for Budapest Transport
K&H
Mastercard
Monet+
Photo gallery (12)