06/16/2021. 09:02
Shuttle boat service launched near the Chain Bridge on Wednesday, 16 June 2021
Budapest, 16 June 2021 – A scheduled shuttle boat service has been launched to facilitate the crossing of the river Danube while the Chain Bridge is being reconstructed. The boat transports passengers between Akadémia pier in Pest and Jégverem utca pier in Buda.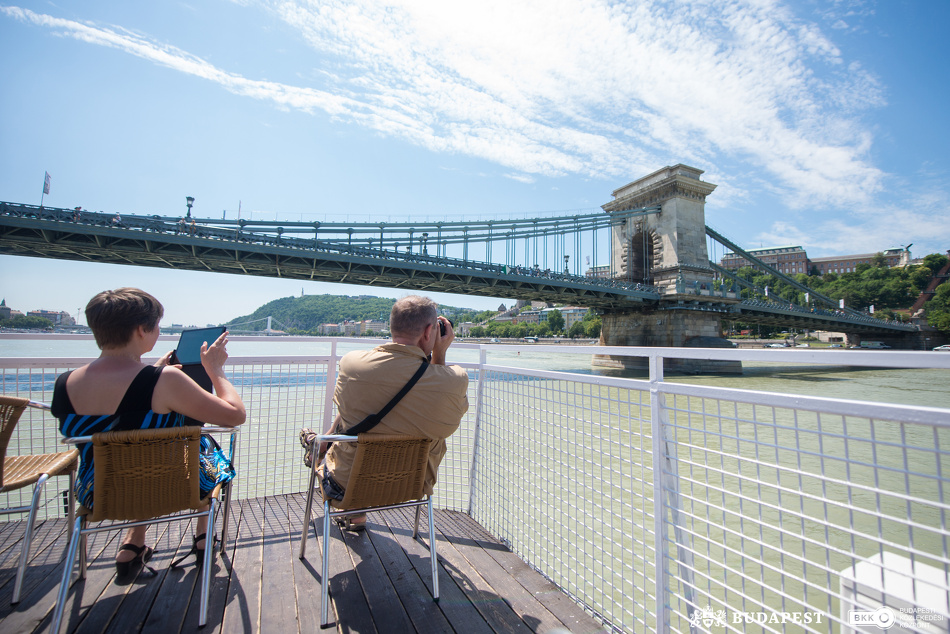 Simultaneously with the closure of the Chain Bridge, a riverboat with a passenger capacity of 250 began its operation between the two banks of the Danube on Wednesday, 16 June 2021. This shuttle service jointly operated by BKK and MAHART provides an option to cross the river quickly in the most frequented zone of the capital, between the city centre in Pest and the Castle District in Buda. Currently existing infrastructure is used for operating the service.
The daily operation of the service starts at 7:00 in the morning from the pier at Jégverem utca (Buda) with a frequency of 30 minutes every day of the week. The last departure to Buda from Akadémia, Pier 1 is at 20:15. Please consult the timetable at this link.
"Take advantage of your BKK Budapest-pass! There's more to it than you have imagined" – says BKK's campaign message. Customers in possession of a BKK monthly pass or any pass with a longer validity period can ride the boat free of charge on workdays (Monday-Friday). Passengers over age 2, who do not have the required type of pass, and all passengers travelling on Saturdays, Sundays and public holidays require a 500 HUF ticket issued by MAHART. Dogs and bikes are welcome on board in possession of a ticket. Tickets are valid for a one-way trip.
Tickets are sold at MAHART ticket offices and on board.
In July, MAHART and BKK are going to discuss their first experiences with the service.
BKK Centre for Budapest Transport