02/25/2021. 15:47
New MOL Bubi logo revealed
Budapest, 25 February 2021 – The well-known MOL Bubi logo got a facelift after seven years, and the whole design of the public bike-sharing system will be renewed. The new logo symbolises achievements attained to date and future successes at the same time. In addition to the logo, the complete service will be upgraded to offer a more modern and sustainable MOL Bubi to users in Budapest.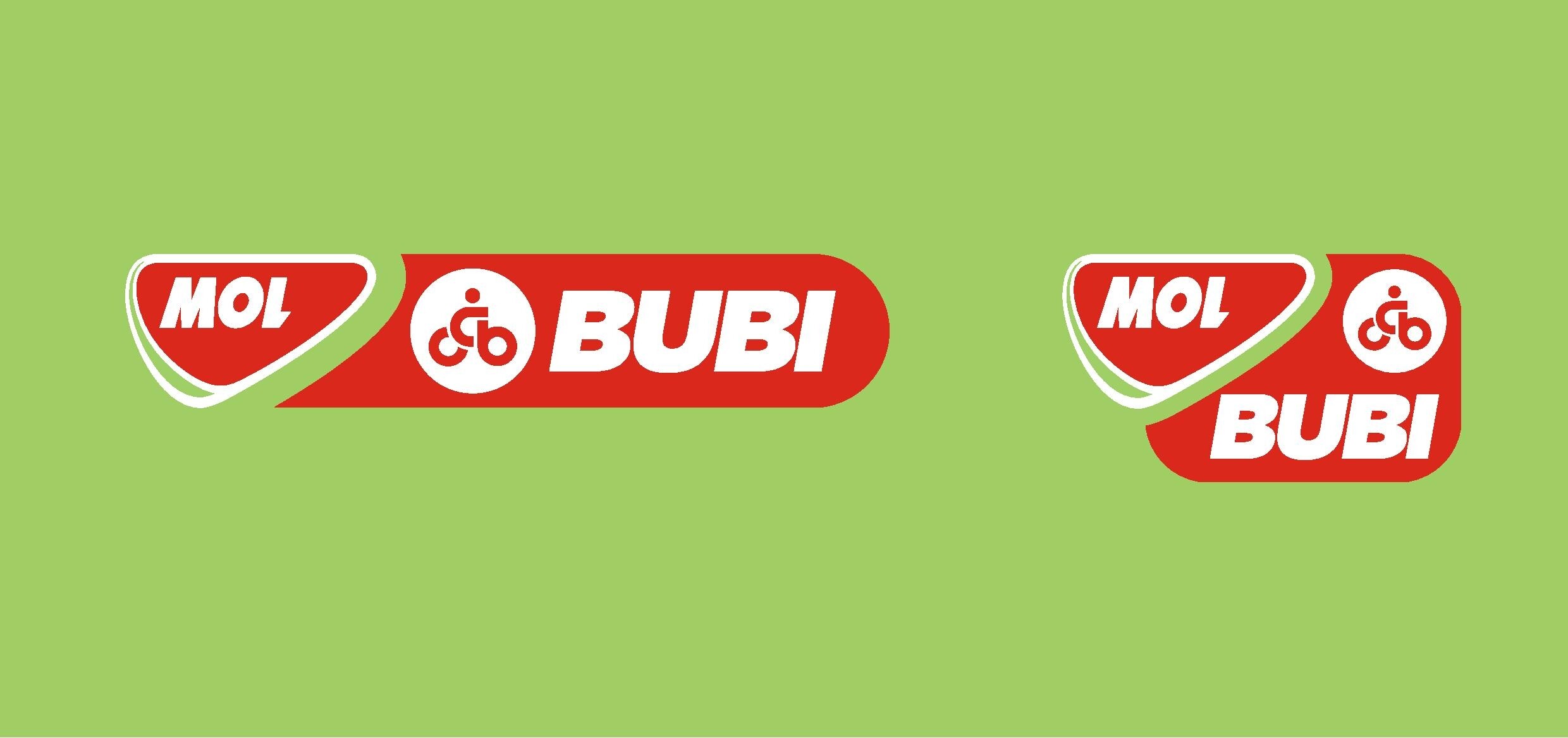 MOL Bubi, launched in 2014, became a success story in Budapest: more than a 100 thousand registered users covered some seven million kilometres with the public bikes, thus significantly popularising cycling, and they have contributed to making the city greener and more liveable by saving 531 thousand kilograms of emitted CO2.
In the past seven years, a valuable brand has been created on the shared mobility market, so it came as no surprise that Forbes listed MOL Bubi among the trendiest Hungarian brands in 2015. The bike-sharing system fostering urban cycling will be rejuvenated this spring, including the MOL Bubi logo.
The signage of the apple-green bikes has become widely recognised and acknowledged, that is why easy identification was a key priority when redesigning the logo: accordingly, the symbol of the public bike-sharing service has been adjusted to current design trends, while keeping the original characteristic features. The renewed logo represents continuity with the earlier version of the service, while at the same time depicting rejuvenation and being a better fit into the corporate design scheme of the title sponsor.
Of course, it is not only the MOL Bubi design that will be changed, but users will also be able to enjoy several new developments:
a fleet of 1,200 brand-new bikes that are 3.1 kg lighter than the earlier ones

bikes will have inflatable, puncture-proof tyres, which will ensure much easier and faster riding as opposed to the previously used solid rubber tires

bikes will be equipped with a smart lock as well as a practical mobile phone holder

a new, user-friendly website and mobile app will be available, which will make the process of hiring bikes easy and fast

a new, affordable fare structure will be introduced, and no deposit will be charged in the future
All in all, users will have a more modern and easy-to-use Bubi at their disposal, which supports the vision of a sustainable and liveable Budapest, and at the same time, it is more cost-effective for the city owing to the new operating structure.
BKK Centre for Budapest Transport