12/14/2020. 06:00
The Telebusz demand-responsive mobility service is now bookable online
Budapest, 14 December 2020 – Online booking of the Telebusz transport service is now available at telebusz.bkk.hu, in addition to the current system of reservation by phone.
The BKK Telebusz services are bus lines that operate if a request is made in advance. A significant advantage of this is that if there is no transport demand, the buses do not burden the environment unnecessarily. The on-demand transport services have two purposes: on the one hand, they supplement and extend the base network by reaching smaller, suburban neighbourhoods; while on the other hand, they do not operate without passengers during low-frequency periods.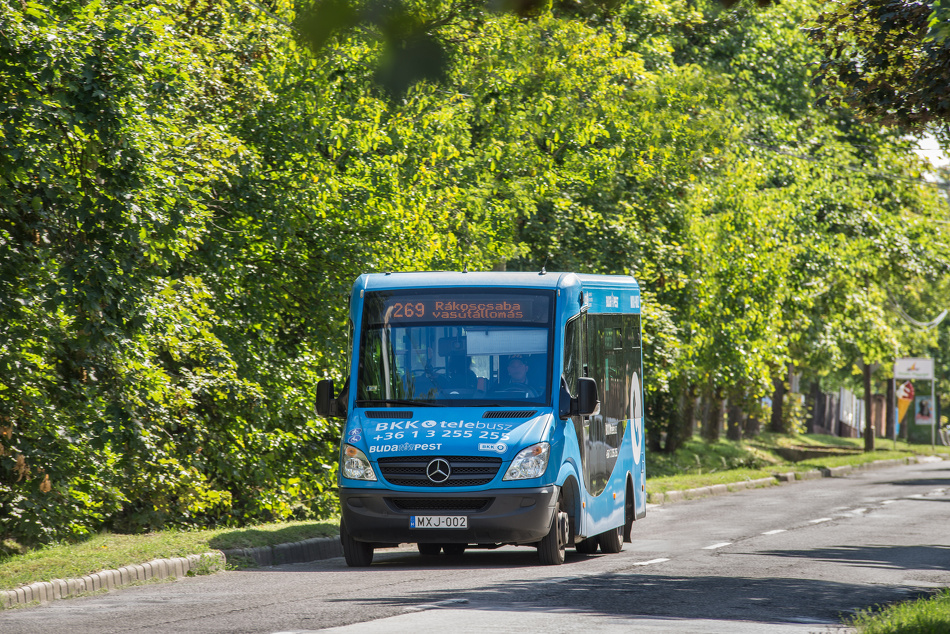 The following BKK lines currently operate as a fully or partially demand-responsive service: buses 65, 157, 219, 269, 297, 298 and 937. Customers have been able to request the mobility service by phone or in person from the driver until now, but as a service development, online bookings are now also accepted at the following website: telebusz.bkk.hu
The new service development by BKK has several advantages that make reservation and cancellation easier and more convenient:
After registration, requesting a service takes only a few clicks, there is no need for time-consuming phone calls.

The most frequently requested routes can be saved under "Favourites" to make the booking process faster.

Changing or cancelling a booking is simple as well.

Setting of email departure alerts is also available.
Requesting the on-demand service is still possible by phone, of course. The rules of requesting the service remain unchanged: a booking must be made at least 30 minutes before departure, while cancellations are accepted up to 15 minutes before departure.
This development was made possible by the SMACKER Project supported by the EU Interreg Central Europe Programme.