The Future Vision of BKK
The vision of BKK
BKK Centre for Budapest Transport was established in 2010 as the integrated transport organiser with a complex approach and as the transport professional competence centre of the Municipality of Budapest. With this step, the Municipality of Budapest transferred transport related tasks in the capital to BKK.
Even though already at the time of its establishment, BKK had a clear vision of the future, it has to be constantly updated due to the change of external factors affecting transport management. In such cases, it is important to examine the starting point from which we want to achieve our set goals.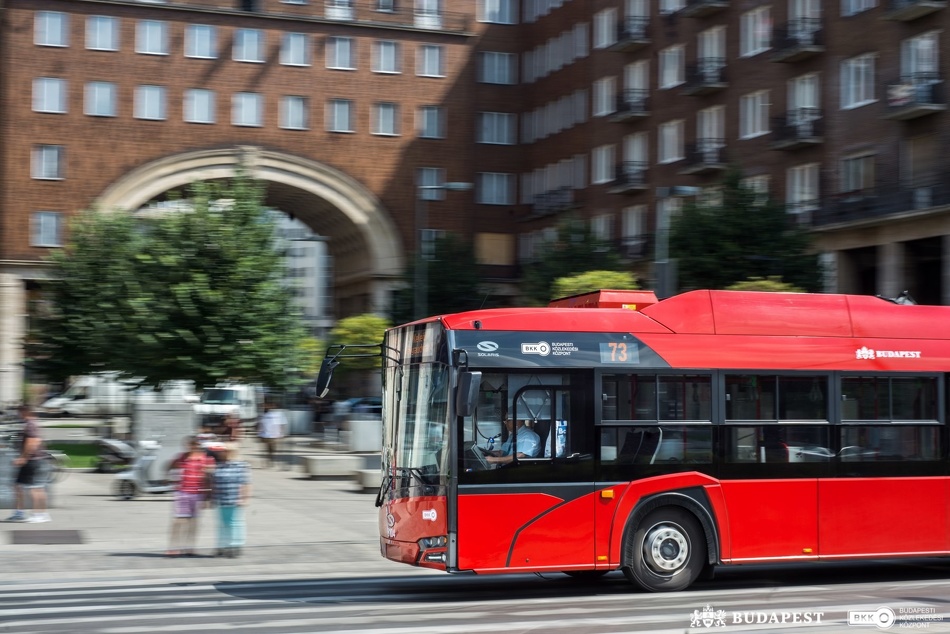 Where did we start?
Prior to the establishment of BKK, there had been no dedicated transport organiser in Budapest. The transport needs of the residents of the capital were served at the basic level – to get from one point to another – by various companies (Budapest Transport Company BKV Zrt., and the Municipal Public Space Manager FKF Zrt.) on behalf of the owner, the Municipality of Budapest.
Information provision related to travel used to be one-way and in writing (e.g. timetables at stops, travel terms using legal language placed on vehicle windows, etc.). This information was intended for passengers transported by the service provider from stop to stop for a specified fare and as set out in the travel terms and conditions.
Where are we now?
At the time of the establishment of BKK, we realised that in addition to getting from A to B, commuters in the city also need appropriate, accurate and reliable, up-to-date and real-time information. Therefore, in addition to the "passengers", the transport management company of the capital started to deal with the "customers" as well:
customer service centres were opened, which provide for two-way, personal communication;




FUTÁR displays appeared in several parts of the city, providing real-time information about lines, thanks to which passengers have become BKK customers beyond the space and time between boarding and leaving a vehicle;

in addition, a number of convenience services have been launched (e.g. instead of queuing at retailers, it is now possible to purchase any ticket or pass from ticket vending machines (TVMs), and instead of looking at the timetable at stops, travel can be planned on mobile phones).
The long-term goals and current vision of BKK are summarised in detail in the Budapest Mobility Plan. This document sets out the capital's strategy until 2030, in which transport investment projects are presented in line with urban development ideas, reinforcing each other's effects.
Where are we heading?
The BKK of the future also wants to serve the highest level of needs of those traveling in the city, in which everyone will find the opportunity for self-expression and self-realisation. We would like to see transport users not only as passengers and as customers, but also as partners, which means cooperation that is independent of time and space, and is based on interdependence and mutual acceptance, in both formal and informal contexts.
In a sustainable urban transport system, besides meeting mobility needs, transforming them cannot be avoided either. This can only be achieved through dialogue, public consultation and, last but not least, joint effort. We are already fulfilling many elements of this vision today.
We hold wide-ranging public consultation on issues of strategic importance (such was the Budapest Mobility Plan) in order to get to know the opinions of our customers as much as possible, with which we can refine our professional ideas.

We strive for transparent, open communication and the widest publicity possible. As a result, we expect more and more people to support our efforts which we do in order to operate and develop the transport system Budapest.

We are working to introduce digital solutions that work well in many other areas of life, are modern, easy to use, and without which a true interactive partnership cannot be established.
People living in and traveling in the capital have different needs, which are served by serious and complex transport management work. The passenger-customer-partner approach mentioned above does not represent a direction of development, but indicates demand levels that coexist and are built upon each other. Therefore, it is not just a matter of replacing the term "passenger" with "customer" as new services and forms of communication are introduced. BKK has to focus separately on the coexisting, well-separable types of needs and provide good answers. A successful transport manager must keep these three levels (passenger, customer, and partner) in mind all at once, simultaneously.
The connection between interdependent needs and the values of transport management can be best illustrated by the figure made by László Sándor Kerényi, Director of Strategy and Innovation at BKK, based on the well-known Maslow's Hierarchy of Needs, a pyramid which represents interdependent human needs.
The long-term goals of BKK, that is, the answer to how we envision the future of the capital, are most precisely summarised in the Budapest Mobility Plan. At the same time, it should not be overlooked that even though we plan a project years, or even decades in advance, technology is now evolving at a much faster pace than those plans could be implemented while respecting the legal requirements. In this rapidly changing environment, even the basic ideas of transport organising, which are believed to be stable today, can be overthrown at any time.
However, even these external factors are not able to influence the relationship with the passengers, and the way in which it is maintained. Therefore, in the future, BKK wants to be the transport organiser that is working for the passengers and is cooperating with them on a continuous basis; a company based on a community approach, which implements the transport development goals together with the people living in the capital, and by building on their experience. In the future, this is the only way forward to finding the opportunities together that will improve transport in Budapest, and thus the whole city as well.
We are counting on your help in this joint work!