Passenger transport on a single day is provided by some 1,900 buses, trams, trolleybuses, metro and suburban railway trains, which have more than 43 thousand departures combined. Beside these options you can also travel with our public bike-sharing service MOL Bubi, taxi or special transport services like the Funicular, Chairlift, boat or sightseeing tram.
In addition to that, just like in other metropolises, the number of micromobility users is on the increase in Budapest: walking, cycling, scooters, roller blades, e-bikes, hoverboards and the like are supplementing other forms of transportation. Micromobility gives access to places in the city that are hard to reach by car or public transport. Please find more information about cycling here.

Daytime transport
Budapest's public transport network covers the capital city well: you can get to any part of the city with the frequent metro trains, trams, trolleybuses and buses. There are four metro lines in Budapest, and the important points of the city centre are connected by a tram network. Our staff at BKK's customer service centres (you can find their contact information by clicking here) are ready to help you find your way around. At metro stations and busy transport hubs, large city maps help you find your way.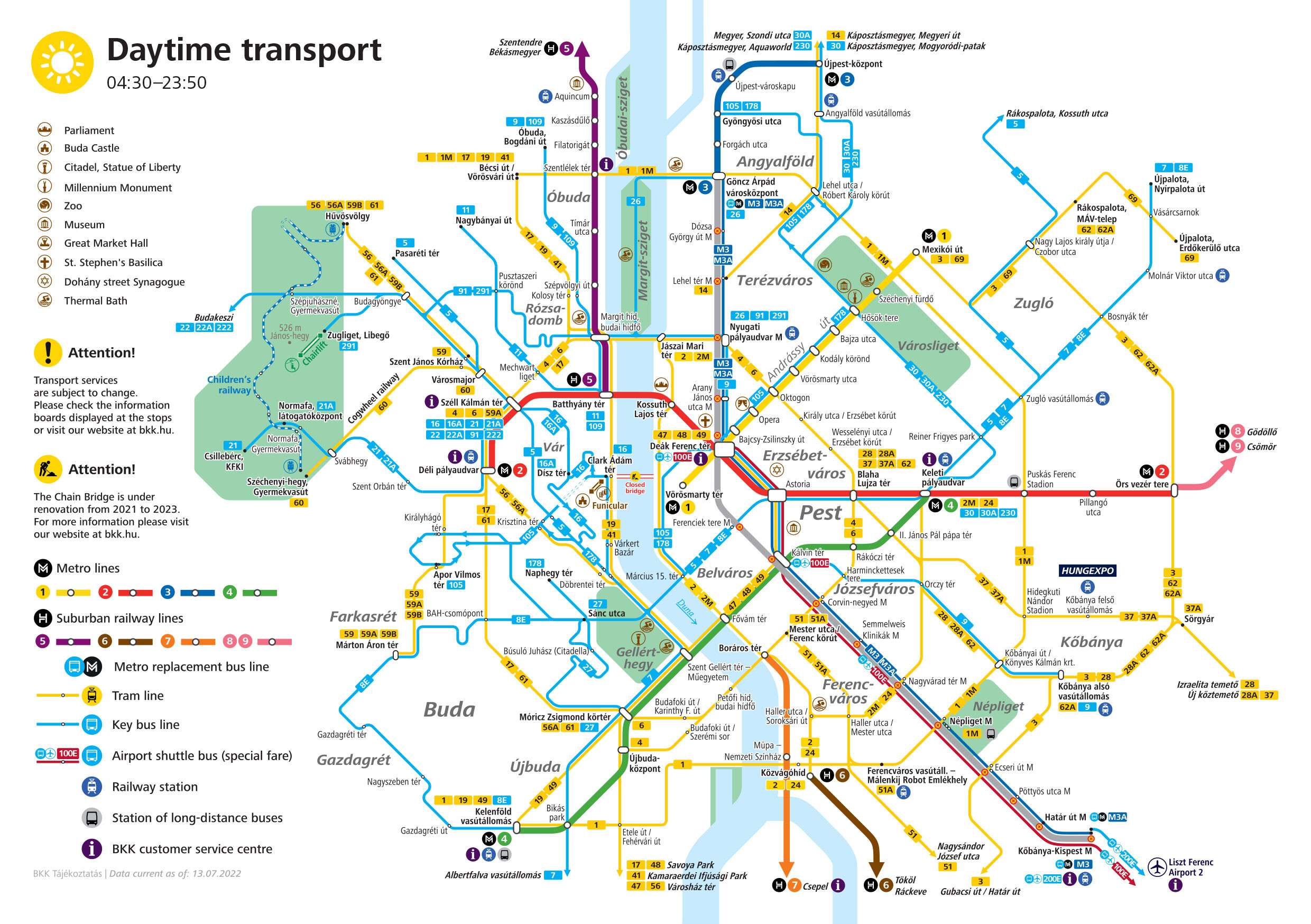 Night transport
Night transport services available in the evening / night hours are significantly different from the daytime operation. Trams run throughout the night on the Grand Boulevard, which also reaches the Nyugati railway station. Beyond that night bus services provide public transport. Their numbers always start with 9, and their network covers the entire capital, including the outer districts.