MOL Bubi is a public transport service by BKK, which offers a quick and eco-friendly travel option in urban transport with 24/7 availability. MOL Bubi has become an integral part of city transport in the past few years, and it can also be easily combined with other modes of public transport. There are 173 stations at citywide locations and 2,060 bikes awaiting users, who can access the public bike-sharing service with a mobile app.
Download the MOL Bubi application here for iOS device and here for Android device.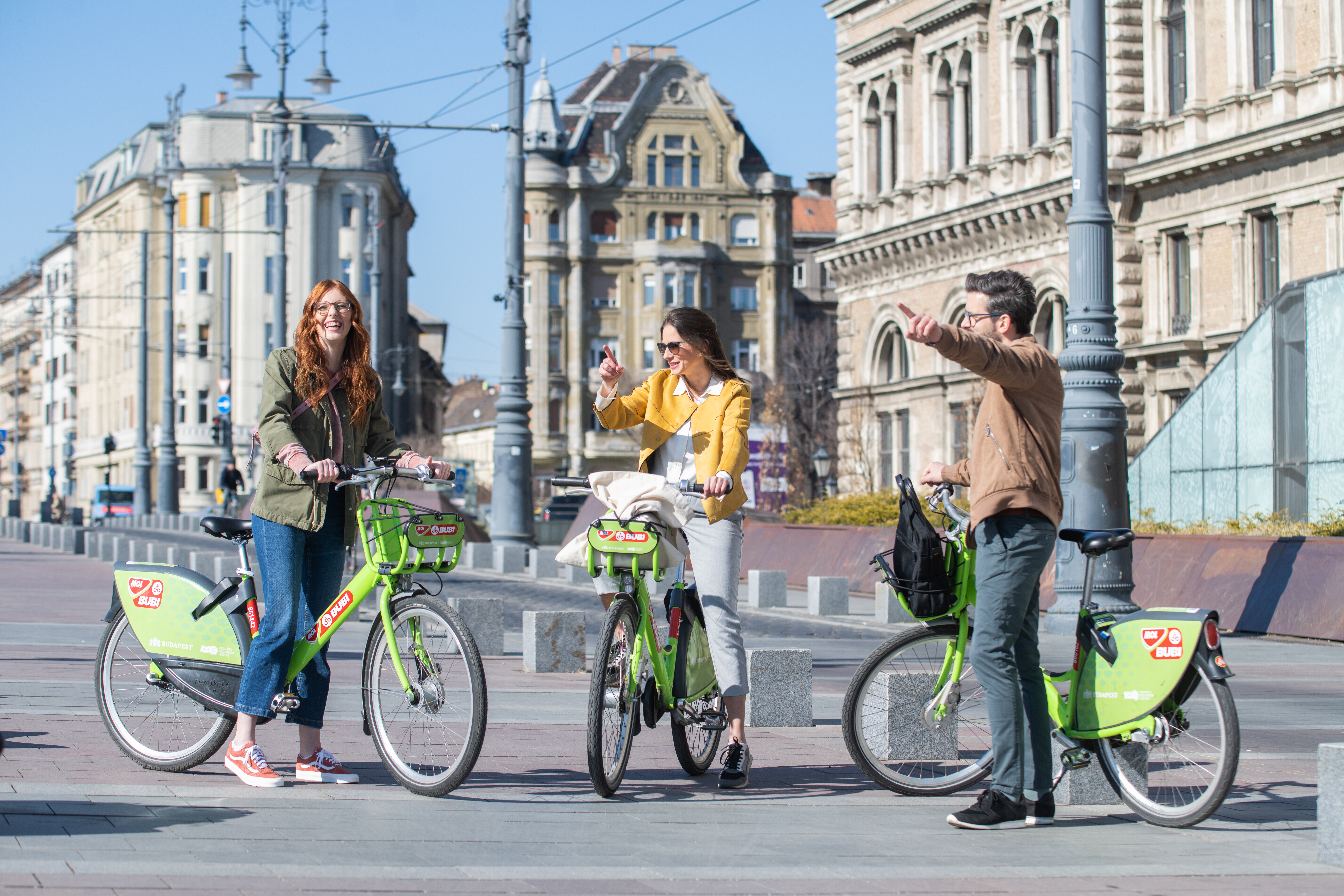 How it works
You can use the public bikes with the MOL Bubi app. You can pick up and drop off your bikes at the MOL Bubi stations, which are located a few minutes' ride apart, currently at 173 locations in the city. Click here for the map that shows you the MOL Bubi stations in the city.
Check this video about how the MOL Bubi public bike-sharing works.
MOL Bubi is simple and easy to use. All you need to do is to download the MOL Bubi app to your phone, register, then buy a pass or Pay As You Go access with a few clicks. In the app, you can also check the locations of the individual bike stations, and what is most important of all is that you can pick up the bikes by scanning the QR code found above the rear wheel. Once you have arrived to your destination, please always close the smart lock until it clicks and you hear three beeps, as only then will the system detect that you have finished your ride. Find the details here and enjoy your ride!