MAHART–BKK BOAT SERVICE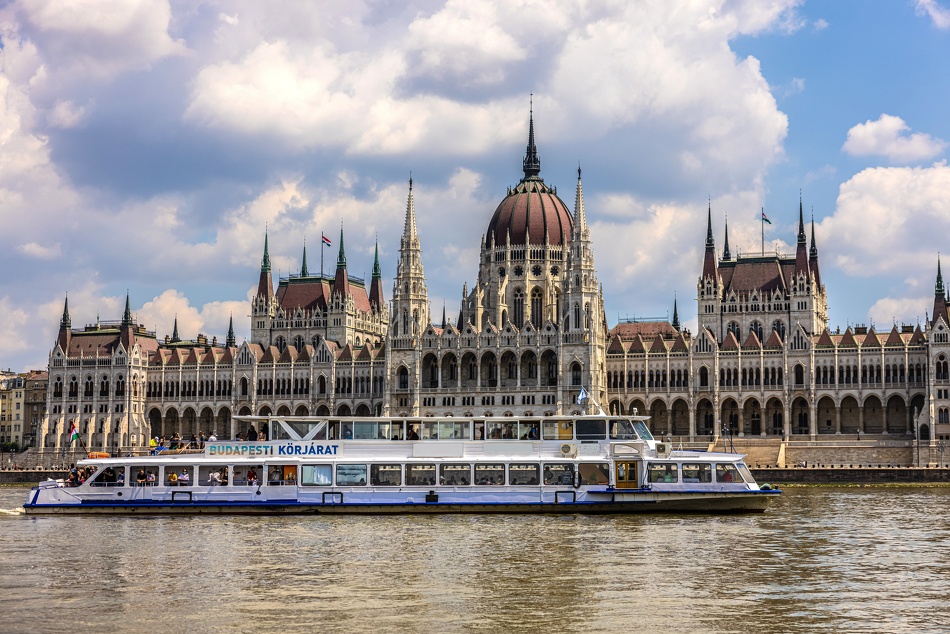 In cooperation between MAHART and BKK Centre for Budapest Transport, a regular boat service will operate again on the Budapest city centre section of the Danube. This alternative public transport service will offer a unique panoramic view of Budapest's sights and the Danube riverfront. From Tuesday to Friday, you can also take the boat service on working days with a monthly BKK-pass or passes with a longer validity period.
The boat service will run between the National Theatre and Margaret Island on the circle route Vigadó tér-Akadémia-Margitsziget (Sportuszoda)-Batthyány tér-Vigadó tér: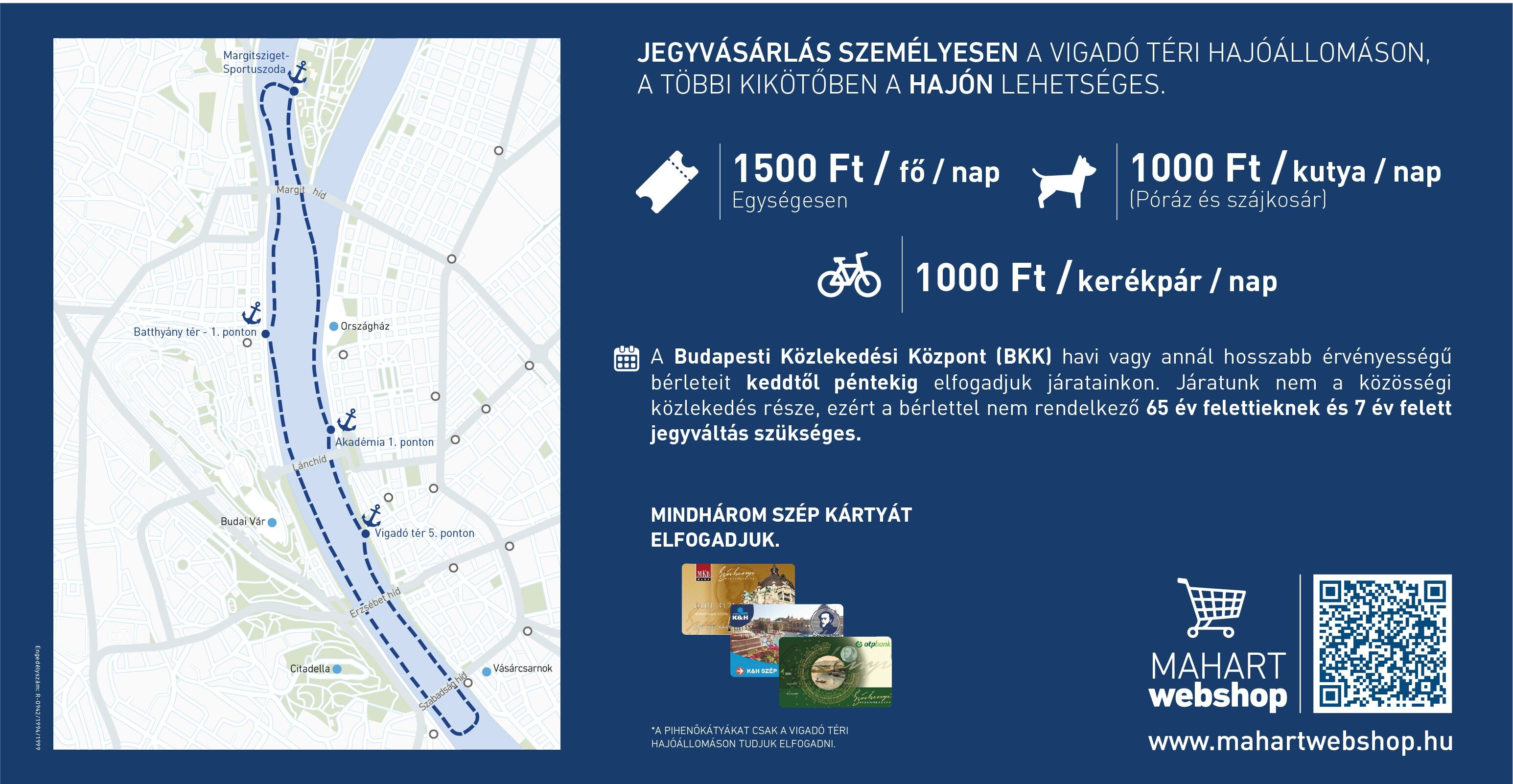 Timetable
The boats depart every two hours from Tuesday to Sunday, between 11:00 and 19:00. The last boat returns to Vigadó tér at 20:15. On Mondays the boat service is suspended.
| | | | | | |
| --- | --- | --- | --- | --- | --- |
| Vigadó tér, Pier 5 | 11:00 | 13:00 | 15:00 | 17:00 | 19:00 |
| Akadémia, Pier 1 | 11:10 | 13:10 | 15:10 | 17:10 | 19:10 |
| Margitsziget, Sportuszoda | 11:25 | 13:25 | 15:25 | 17:25 | 19:25 |
| Batthyány tér, Pier 1 | 11:40 | 13:40 | 15:40 | 17:40 | 19:40 |
| Vigadó tér, Pier 5 | 12:15 | 14:15 | 16:15 | 18:15 | 20:15 |
Fares
From Tuesday to Friday, you can travel on the boat service with a monthly BKK-pass or a product with a validity of more than one month. Passengers without a BKK-pass can travel on the boat with a daily ticket of 1,500 HUF, unlimited times on the day of validity.
This boat line is not part of the public service and therefore local transport discounts, such as free or discounted travel for children, over 65s and disabled persons with a MÁK card, do not apply.
On Saturdays, Sundays only a daily travelcard of 1,500 HUF is valid on the boat line. The travelcard allows unlimited travel on the day of validity.
Children under 7 years of age can travel free of charge, for which a registration ticket must be purchased in advance at the MAHART ticket office at Vigadó tér.
Dogs and bicycles can also be carried on board for a 1,000 HUF ticket.
Tickets can be purchased in person at the Vigadó tér pier and on board the boat at other piers.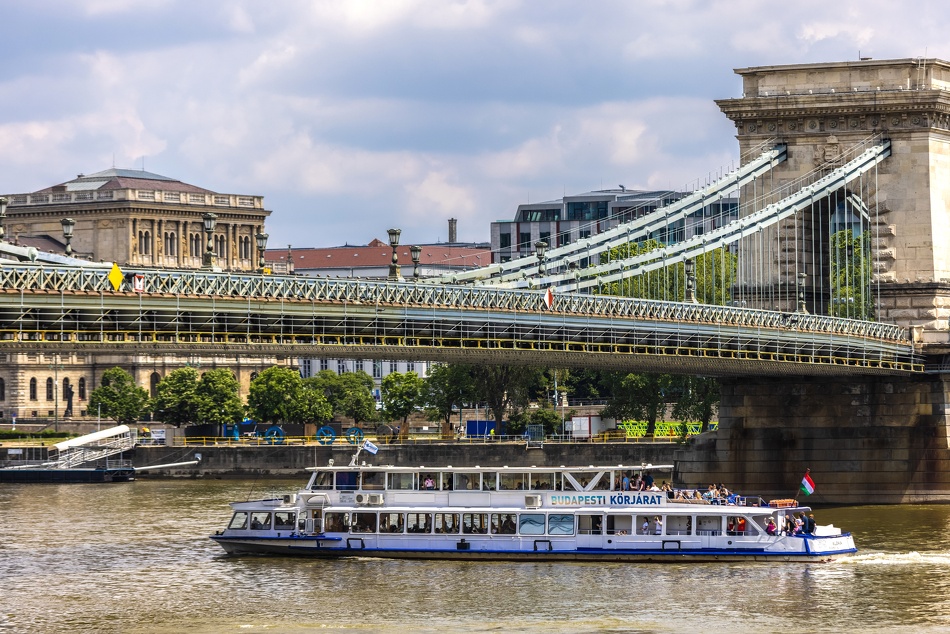 For more information, visit the MAHART homepage.
FERRY LINE D14
Timetable
Ferry line D14 links Districts 21 and 23 across the Danube. The ferry operates between Csepel-Királyerdő and Soroksár, Molnár-sziget piers. Please check the timetable here:
Fares
Passengers require a full-fare ferry ticket (170 HUF), a pupil ferry ticket (110 HUF) or a pensioner ferry ticket (110 HUF).
In addition to the ferry tickets listed above, the below daily travelcards and Budapest-passes are also also accepted:
Budapest-travelcards (Budapest 24-hour, 72-hour travelcards, Budapest 24-hour group travelcard);
pupil group travelcard, event related ticket;
Budapest-passes (all passes with the term "Budapest-pass" in their name);
Ferry tickets are available in advance at BKK customer service points ad ticket offices, or from the crew on site.
Budapest Cards are accepted for the ferry service during the card's validity period.
Passengers who are eligible for free local public transport can travel by ferry for free. Discounted passes (student, pensioner, parent with small child) are also valid for the ferry service.
Ferry tickets (along with travelcards, passes and Budapest Cards) entitle a single passenger to use the ferry. Bicycles, motorcycles (and in the same category: trailer, horse, quad), cars, trucks (lorries) or buses require separate dedicated ferry tickets.
Bicycles and dogs can be taken on board. The bike requires a separate ferry ticket or a bicycle pass, while dogs require a separate full-price ferry ticket, a Budapest-travelcard or monthly dog pass. For everything else, the rules on transporting dogs must be respected.
For more information on tickets and passes please go to this link; check out the sales points here.
Further information
Please do not step onto the passenger bridge before the ferry has fully docked. Non-complying passengers are subject to a fine.