The way the means of transport and transport information systems look form an integral part of cityscapes the world over. The logo of the Underground and the red double-decker buses are obvious London icons, while the design and signage of transport, metro stations, wayfinding systems and taxis in New York, Berlin, Paris or Moscow are also easily recognisable symbols of those metropolises.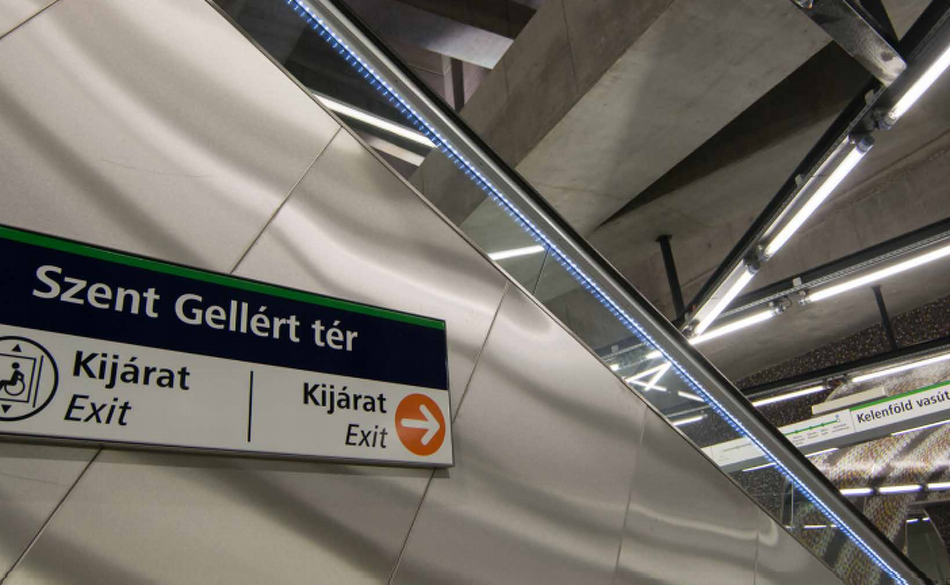 In the urban landscape of Budapest, the trams, trolleybuses and the Millennial Underground (M1), which is a cherished piece of our World Heritage treasures, are as characteristic and memorable for tourists and residents alike as Buda Castle, the Citadel or Heroes' Square. Impressions people have of a city are greatly influenced by the condition of stations, stops and passenger underpasses from an aesthetic and also an informational point of view.
That is why it is essential for not only BKK's, but also for Budapest's image as a whole that transport be represented in a sophisticated way and that we create a well-developed passenger information system.
The goal of good corporate design
It is an important task of corporate design to reflect a consistent and high-quality appearance along with an individual character to our customers. In addition to enabling BKK's identification, all signage is created with a specific goal and function in mind. When designing the different uses, we must take the uniform corporate image, as well as informational and psychological aspects as well as the existing social expectations, habits and knowledge into consideration.
The main task of design planning is to provide the best solution for a specific need or function in line with predefined conditions. During this process, it is not enough to adhere to visual considerations, but we must have you, our customers, in focus in order to come up with the best possible results. Already during the planning stage, we strive to realise design and signage that make your journeys easier and simpler.
Logo
BKK's logo is the central element and an inseparable part of a major system, that of the unified signage of transport. During the design phase, the following criteria were considered: it should be simple, easily recognisable, clearly associated with transport, clear, yet capable of representing the different transport modes. The logo of Budapest and BKK appear together in many cases.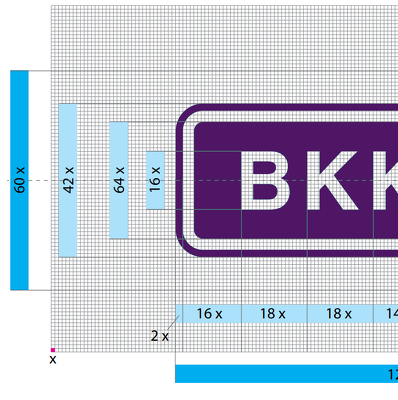 Colours
BKK's most important colour is dark purple, which besides being the primary colour of the logo, is a mandatory element in our sales and information systems, work uniforms and the website. This colour ensures a consistent look, but it also makes the identification of customer service centres, ticket offices and ticket vending machines (TVMs) easier.
In addition to purple, we use many other colours that serve as a visual aid for the distinction of the different types of transport services. These colourings are so well known that even small children are aware that in street-level transport
and black for night buses;
The individual suburban railway lines (H5, H6, H7, H8 and H9) are also marked with different colours, so that they can be distinguished easily.
Metro lines are colour-coded as well, partly for easy orientation, partly for distinction.
Line M1 is yellow,

Line M2 is red,

Line M3 is blue,

Line M4 is green.
Forms
The circle is the basis for the different transport branches, pictograms, symbols and arrows in the Budapest transport system.
Rectangles are used to distinguish logical units, such as texts or graphic elements, and to highlight material as well.
BKK FUTÁR
When creating the BKK FUTÁR journey planner application, we considered it important to depict the lines, stops, TVMs and even the routes with the corporate design colours and shapes. Thanks to this, when planning your trip, you can find the nearest ticket machine, stop or bike rack in a second, and you will also know that the fast moving blue dot signifies that if you don't hurry you'll miss bus 105 on your way home.