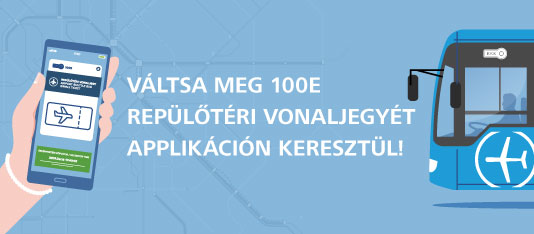 A direct shuttlebus (100E) operates between Liszt Ferenc International Airport and Deák Ferenc tér in the city centre. A special fare applies: the "Airport shuttle bus single ticket" for the price of 900 Hungarian Forints is required for each trip.
Bus line 100E route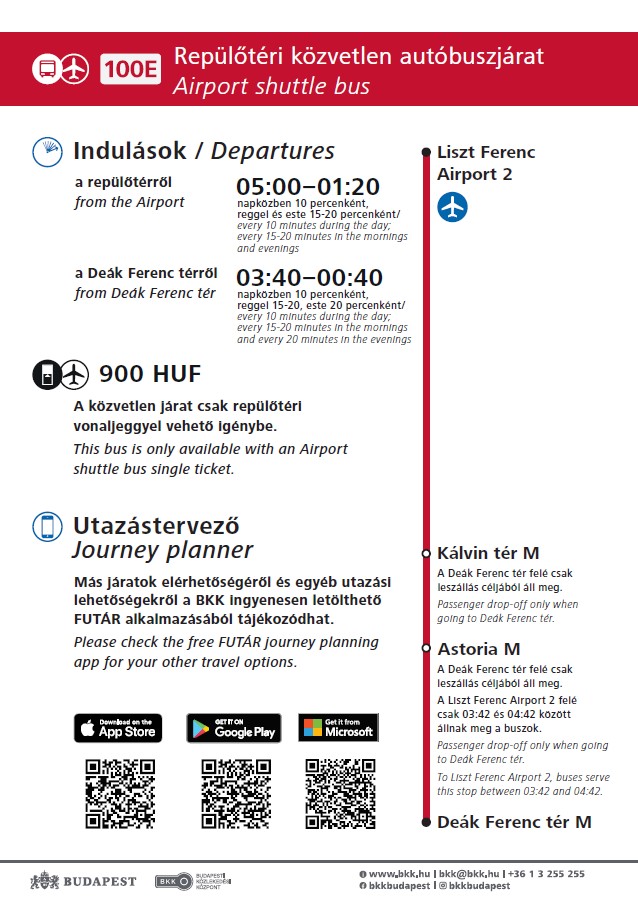 Download FUTAR Journey planner
Bus line 100E schedule
Click here for the Bus line 100E schedule.
Bus line 100E fares
Further information
The front-door boarding only policy applies on this service: please validate your ticket with the machine right after boarding and show it to the driver.
Uniquely designed, low-floor, air-conditioned articulated buses with a spacious luggage area operate on the route.
For more information, please contact the BKK call center round-the-clock at +36 1 3 255 255