Maps
Practical guide to Budapest public transport
Railway network of Budapest and vicinity
You can easily reach the vicinity of Budapest by Suburban Railway lines or by train of the Hungarian State Railways (MÁV-START), please click to zoom.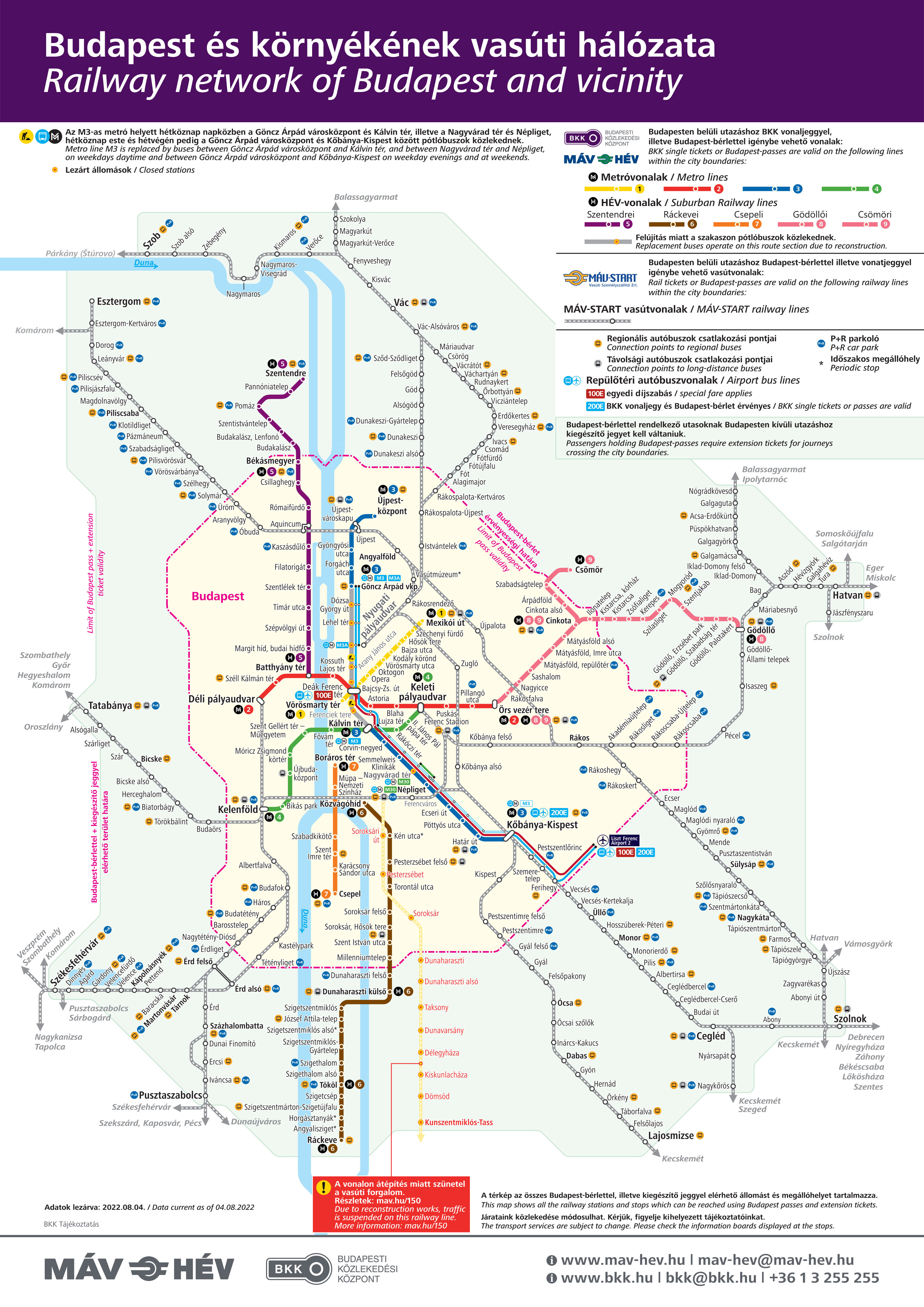 Metro network in Budapest
Four metro lines cross the centre of Budapest, you can click on the pic for more details.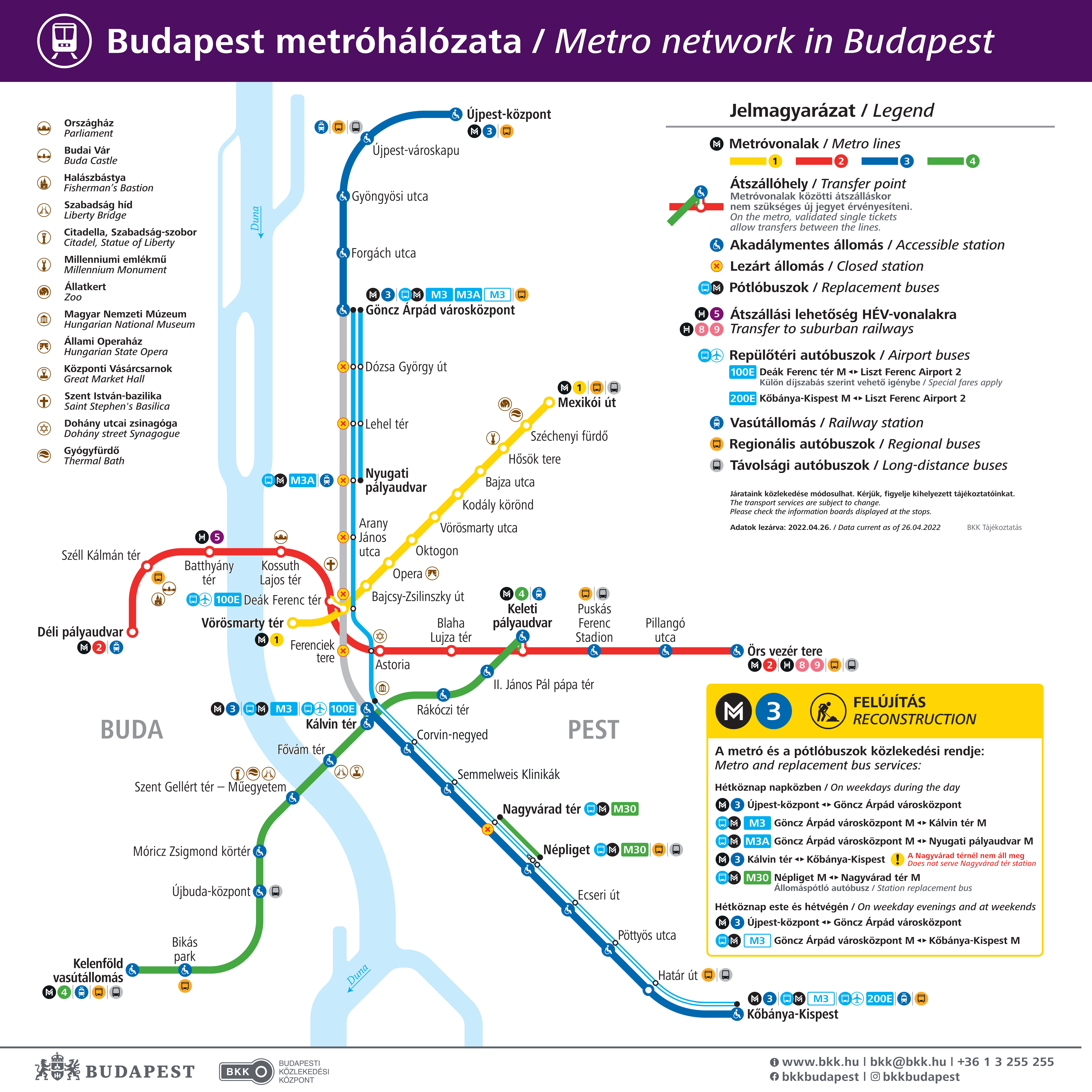 Public transport network in the centre of Budapest
Here you can find the public transport network in the capital city. Please click to zoom.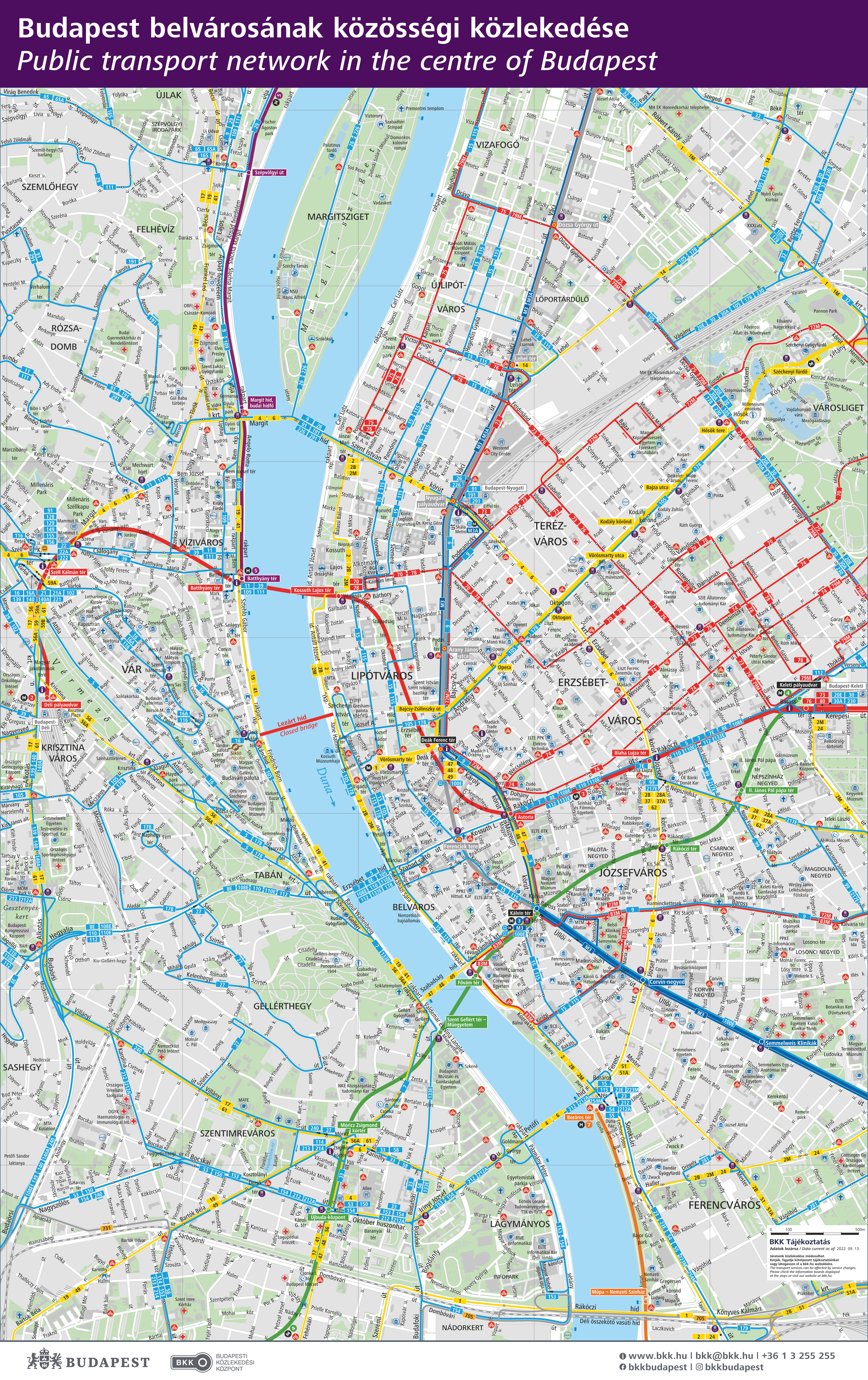 Metro, suburban railway and tram network in Budapest
You can easily reach your destination with public transport in Budapest: you can travel with metro, tram, bus, trolley or suburban railways. Check the whole network after clicking on the picture.